Craving Simple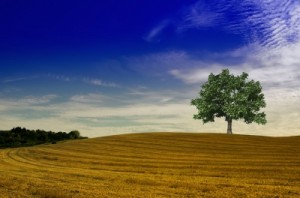 image courtesy of Njaj/freedigitalphotos.net
Have you ever noticed how difficult it is to simplify? One would think it would be well, SIMPLE. I have come to find out it takes far more effort to simplify your life, yet it's easy to complicate it.
Take for instance trying to buy a bottle of water. It's tough to find JUST water. There are numerous options of vitamin infused water, flavored water, carbonated water, double filtered water, etc… the list goes on and on. Heck, just pick up a loaf of bread and notice the fifty ingredients listed.
It is also much easier to buy something with money that is not even yours, it's loaned. What kind of sense does that make? People like to see you pay with your credit card, and people like using them. It doesn't seem to bother most Americans that there are fees, interested rates, and an entire third-party involved. This has become our norm.
It seems over complication is the language of our society. By trying to make things more convenient we alter the state of its simplicity and it's best design to work.
What if people only bought when they could afford it? For one, we might all work a little harder. Employment rates would go up and foreclosures down. But of course all of those complicated systems would have to be simplified as well.
What if the food on the shelves was the actual food we thought we were getting. Would we still have the rise of cancers and comorbidities in our nation? This then spills over into our healthcare systems. Oh goodness, that would have to be an entire different post for another day!
It is counterculture to simplify. It takes extreme effort but in it I have found such peace. My family and I strive for this daily. One of the definitions for the word simple is: FREEDOM from complexity, intricacy, or division. I love that!
What are some ways you try to keep things simple in your home?
I'm sharing this with A Wise Woman Builds Her Home, CSAHM Parenting Linkup, Deep Roots at Home, Our Simple Farm, Raising Homemakers, Walking Redeemed, Women Living Well,  Jill's Home Remedies, Graced Simplicity, Raising Mighty Arrows,  Happy and Blessed Home,  My Joy Filled Life.Christian Mommy Blogger, Let This Mind Be In You
8 Responses to Craving Simple