Easy Special Breakfast
Although I am a morning person, cooking an extravagant breakfast is not my thing. I am a cereal and granola type of girl, thus so are the kiddos.
At times, on special mornings I will put in the effort to make something delicious and filling. This recipe is my husband's favorite. He calls it his, "Cracker Barrel Breakfast." Since it was just Father's Day that is what he got! It's pretty simple and fail proof.
Apple Oatmeal Bake
4 cups whole milk
2 Tbs butter
1/2 cup brown sugar
2 tsp cinnamon
1/4 tsp salt
2 cups oatmeal
2 eggs slightly beaen
2 cups of chopped Granny Smith Apples
In saucepan melt butter, brown sugar, cinnamon, and salt into the milk until sugar has mostly dissolved.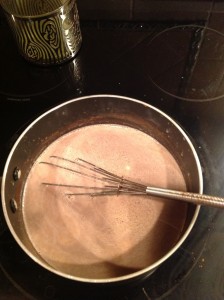 Mix in eggs, oatmeal, and apples.
Dump over into greased 8×11 baking dish.
Bake at 350 degrees for 40 minutes.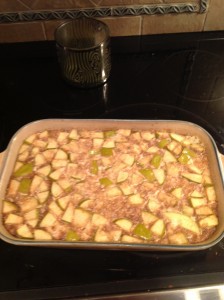 Once baked scoop in bowls and add a thin slice of butter, a splash of milk, sprinkled brown sugar, and some chopped pecan. MMM! Cracker Barrel aint got nothing on this!
If you have leftovers and want to reheat them just stick it on the stove and add a little milk to keep it from sticking.
Linking this recipe to Let This Mind Be In You