Rebelling The World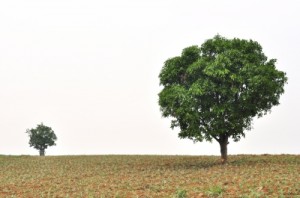 Photo by Just2Shutter/ Freedigitalphotos.net
Have you ever felt God in a way you can't explain and can't ignore?  Fortunately, I've heard His whispers my entire life. More times than I would like to admit, the whispers have gotten drowned out by this world. It's a time when you completely forget about the vision God has for you and your purpose in His kingdom. I too often have fallen into the traps of focusing on myself. Recently I find myself getting so fed up with our image obsessed culture and politically correct conversations.
Just when I'm starting to hear His voice once again God sends a person, a statement, a situation to jolt you out of your societal slumber.This happened to me on Saturday morning when I was reawakened by this beautiful blog post by my friend Bethany. God gives us all convictions at one time or another but what will I do with them? I'm feeling God's tugs and nudges to DO SOMETHING for all the things I believe in. Is it enough to just say I don't believe in abortion? Is it enough to just say children are a gift from God? Is it enough to just say a little prayer for orphans, widows, and the less fortunate as I sit with my fresh brewed coffee in hand with organic creamer and a soft blanket on my lap?
I'm just not convinced it's enough. I want a life where I pour myself out daily to be refilled by the only sustainable thing in this life; God's power and love. He is guiding, I just don't know where. But I do know that there is more to life than this. I don't want to be a Sunday Christian, I want to be a Jesus Follower everyday of my life grabbing hands along the way to come along.
I don't want to listen to the world around me that tries to make things look perfect and pinterest worthy. I want my eyes opened to the hurting world, the mess, and the ugly. I want to watch first hand God turn ashes into beauty.
What sacrifices can I make to save myself from a life focused on money , beauty, and shiny perishable things? I rebel against the life most have. I don't want it. I don't even want to secretly want it AT ALL.  I want a life worth living. I want to pour myself into my husband and these children of mine to become rebels against this culture with me. To shift our focus on the only thing that matters: THE PEOPLE JESUS DIED FOR. Every single person on this planet and every single person that will be on this planet were on His mind on that monumental day of His death. I want the rest of my life to be spent making sure people now that. To show hope to the hopeless, advocate for precious unborn life,  open my arms and home to the hurting, and feel the sting of sacrifice of my time and money. This is time well spent and is the key to happiness.
I would love to hear what you are doing for what you believe in!
Linking up with:The Prairie Homestead,  A Mama's story, Raising Arrows, The better Mom, The Modest Mom, What Joy is Mine, Far Above Rubies, Growing Home, Heavenly Homemakers, Time Warp Wife, Thankful Homemaker, Mamal Diane, Teaching What is Good,  A cat like curiosity, Mom's the word, conerstone cofessions, A proverbs 31 wife, Some of the best things in life are mistakes, Let this mind be in you, A Wise Woman Builds her home, CSAHM Parenting Linkup, Deep Roots at Home, Graced Simplicity, Raising Homemakers, Women Living Well, Hope in Every Season, Jill's Home remedies, Little Natural Cottage, Our simple country Life, Raising Mighty Arrows, The Purposeful Mom, Consider the Lillies, Happy and Blessed Home, Homemaker by Choice, Your Thriving Family, My Joy Filled Life. New Life Steward, Hometead simple, Christian Mommy Blogger,  Heart Reflected, Mrs. Happy Homemaker, Keeping It Simple, The Life of Faith, The Alabaster Jar, Splashing Glory, The wellspring, Road to 31
26 Responses to Rebelling The World