God's Plan
The topic of this post is controversial, but I hope to shed some light on it in a awesome simple way.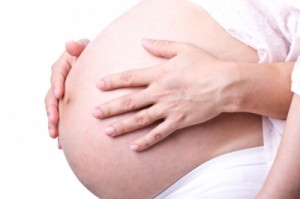 image courtesy of hin255/freedigitalphotos.net
Not too long ago our Pastor preached an encouraging sermon on God having a plan for your life. He preached that nothing is by accident but is apart of God's intricate design and plan for His glory. My mind wandered…or was led to thoughts of those lives we take from the mother's womb everyday.
I don't want to get caught up in the debate of when conception or life starts. Honestly, I don't think it even matters. We can so often get sidetracked on all the technical definitions that we can miss the point. I believe this is satan's ploy. We were all part of His plan before the beginning of time. The point  at which an egg and sperm unite is just the physical proof of the plan. "Before I formed you in the womb I knew you, before you were born I set you apart…" Jeremiah 1:5
I wonder what would happen if we could truly wrap our heads around that verse? These aren't just embryos or whatever you want to call them, that we are killing. They are chosen by God, just as we were as part of His will and good pleasure. Now I don't know about ya'll but that's amazing.
This God we serve doesn't just sit up in heaven on His throne, "Keeping an eye on us." Oh no, He is a micromanager. David says in Psalm 139:13, "For you formed my inward parts: you knitted me together in my mother's womb." He is involved in every single detail of this universe He created.
Psalm 147:4 He counts the number of the stars; He calls them by name.
Job 28:24 For He looks to he ends of the earth and sees everything under heaven.
Matthew 10:30 But the very hairs on your head are all numbered.
Let's remember that all these so called, "accidental pregnancies," hold the life of someone with a purpose and plan. Jesus thought of this life as He was hanging on the cross dying for our sins.
Mommas, we need to encourage one another to be faithful to the plan God has for us and let Him knit that precious life inside us that He loves.
I'm linking this post with:
The Prairie Homestead,  A Mama's story, Raising Arrows, The better Mom,The Modest Mom, What Joy is Mine, Far Above Rubies, Growing Home, Heavenly Homemakers,Time Warp Wife, Thankful Homemaker, Mamal Diane, Teaching What is Good,  A cat like curiosity, Mom's the word, conerstone cofessions, A proverbs 31 wife, Some of the best things in life are mistakes, Let this mind be in you, A Wise Woman Builds her home, CSAHM Parenting Linkup, Deep Roots at Home, Graced Simplicity, Raising Homemakers, Women Living Well, Hope in Every Season, Jill's Home remedies, Little Natural Cottage, Our simple country Life, Raising Mighty Arrows, The Purposeful Mom, Consider the Lillies, Happy and Blessed Home, Homemaker by Choice, Your Thriving Family, My Joy Filled Life. New Life Steward, Hometead simple, Christian Mommy Blogger, Let this Mind Be in You, Heart Reflected
32 Responses to God's Plan