A Special Birthday with a Very Special Announcement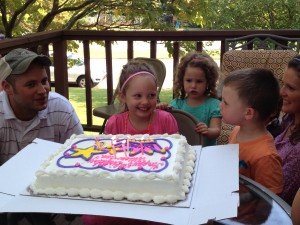 Oh, our sweet, sweet Willow Ann, where do I begin? I'll start from the day you were born, since it was by far one of the greatest days of my life. You let me feel the joy of mother hood for the first time. From that moment on, my life has never been the same. I'll never forget the emotions I felt the first week we bought you home. I was made complete. It was breathing in God's purpose for the first time, you sweetheart; gave me that. It's funny how God knew you would someday be a big sister.  You have always had a strong independent character that leads just as the oldest sibling, and you do it so well. From the very beginning you have lit a fire under your dad and I to hold tighter to Jesus so He can show us what to do with your WILD and sweet spirit.
In a way this day makes me nervous, because I remember my fifth birthday. I realize that these memories we are making right now, you will possibly be able to retell to your own children some day. When your first baby turns five I hope you can recollect and tell them of the sweetness of  family and friends that have surrounded you today to celebrate everything about you, and this new passage of childhood that awaits you.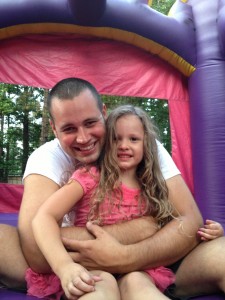 You my dear, are one of a kind. Your my sweet pea, my sunshine, my answered prayer, and purpose. Your what we call, in the words of Faith Hill, "A wild one with an angel's face." Your beauty shines from the inside out and you make the best parties in whatever room you enter. You were born for something special. As you start forming your memories in the years to come I pray you will always see the Lord's hand through it all. He has you Willow, please don't ever forget that. Thank you for giving us the privilege to be your Momma and Daddy and for teaching us, and loving us the entire way. Happy 5th birthday sweetheart!!!
Today we were also able to share with everyone that God has blessed us once again with another sweet one. God is so good!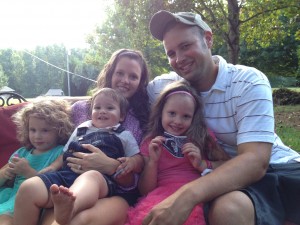 Had to add this picture of Zoe because she is just so stinking precious!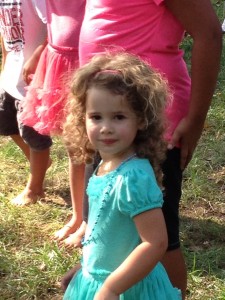 4 Responses to A Special Birthday with a Very Special Announcement