As Long as the Babie's Healthy?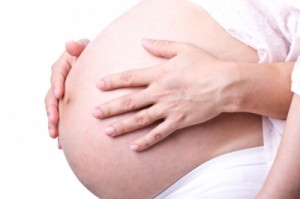 image courtesy of hin255/freedigitalphotos.net
Most people have heard this their entire life. I have even said this statement myself. "It doesn't matter if you are having a baby boy or a baby girls as long as it is healthy." Just over a year ago this statement has started to strike a nerve with me. Not that anyone means anything by it when they say it, I certainly never did, but what if my baby isn't what society would consider healthy? Then what? Am I not supposed to want it?
Just as in my previous post about God having a plan for everyone before the beginning of time. That goes for the, "Unhealthy babies" as well. I can stand as a testimony of my amazing sister Mallory who has severe autism. She has never spoken and has had seizures the majority of her life. She lives with my mom and step dad and will the rest of her life unless she is with me. This so-called unhealthy baby is now a woman who is such a blessing and a joy. She is wanted, loved, accepted, and beautiful. She knows nothing but God's love and has never been tainted by this world. Trust me, she is closer to perfect than any of us could ever dream to be.
When someone like this is born into your family I strongly believe that the Lord keeps His hand on those families to equip them with the love and patience they need to persevere when things can be difficult. It would be an extreme understatement to say that we have experienced amazing blessing because of Mallory in our lives. I want to proclaim it from the rooftops that I would be honored if we were blessed with a child that needed extra grace from God to care for. I have seen the blessings overflow and felt the joy. I'm sure others would think this is crazy but Tim and I have considered adopting a child with special needs one day when God leads us in that direction. If it hadn't been for Mallory I would have never learned these invaluable life lessons or have been able to teach my children. I am going to try my best to break my own habit of making the comment to parents and try to share a different perspective when the comment is said to me. Any one else ever pondered on this comment? What are your thoughts?
8 Responses to As Long as the Babie's Healthy?