My Second Boy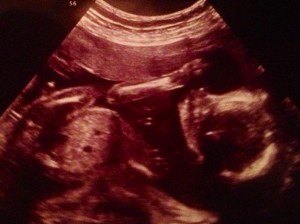 Ahhh! I am so thrilled to be having another baby boy! I love that my youngest, Ty, will have have a younger brother to wrestle with, chase, and be buddies with. It has been so beautiful watching my two older girls form their close relationship and I am so thankful to watch, "The boys," have the same thing. I am seeing a lot of rowdiness in my near future. Honestly, I can't wait! Whoever is reading this post, I am going to need you to remind me of this a couple years from now:)
Here are some of my newest thoughts knowing now that there is another baby boy on the way. Some are far fetched dreams, others will be my reality…
I am feeling overjoyed at God's provision and watching His perfect plan unfold.
I never thought I would have a set of girls and a set of boys.
I can't believe it's possible to love another little boy so much you've never even seen.
What am I going to do when these boys start liking their older sister's friends???
I love that they will share a room one day. (The roughest, toughest room ever!)
I love that they will someday share a business -a dream;)
I love the idea of more trucks, trains, and dirt.
I hope he never feels outdone by an, "Older brother."
He just has to think that this will be the funnest place to live ever!
Does he have any idea how much his sisters are going to baby him? He probably won't learn to walk till he's five from being carried everywhere!
Will he ever know how much he is loved by us all?
I hope I can show him how loved he is.
My boys will be the pitcher and the catcher! -a dream;)
I am going to start praying now for this baby to be a strong man of God.
Is he going to try to scare me with pranks or bugs?
Will he like my cooking?
I can't wait to see Tim carrying two boys!
This is going to be a wild adventure. I am so thankful I have been chosen to take it. I am ready to raise and love another little man for the glory of God!
2 Responses to My Second Boy