Make Room
Recently, I have been feeling the urge to let go of commitments and things on my to do list that are distracting me from these precious ones during the day. I'd like to look at this as not, "Letting go," but, "Making room," for the more important.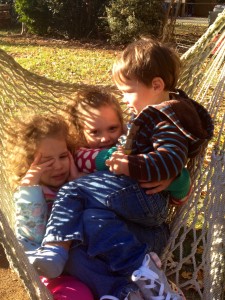 The first thing I'm letting go of in order to make more room is Bible study. Although this is a very wonderful thing, and I benefit greatly from it, this is just not the right season for me. Between taking care of my husband, taking care of the kids, homeschooling, and managing my home its easy to feel overwhelmed at times. I feel God leading me to focus my strength and energy on one place and to do it well. I have been feeling like I am merely running here and there to lots of good things, but I am doing them below the potential God has given me. I am going to be trying an online Bible study and see how that works. I'll let y'all know how it goes!
The second thing I plan on letting go of in order to make more room is my Iphone. Dont get me wrong, its helpful, amazing, and convenient. But…its also a nuisance, distracting, and aggravating. From phone calls, texts, email alerts, Facebook alerts it's just another one of those things shifting my focus from where it needs to be. Boundaries is the key word here. I am feeling bombarded by this world with every little sound it makes. I am going to attempt to go back to my sweet little flip phone. I'll let y'all know how that goes as well:)
I am hoping these two small changes will make a difference in some of the clutter in my mind and put it back to an eternal perspective. My goal is to slowly start adding to my list to lift this burden that was never intended to be there. This job God has given me must take priority.
In what ways are you making room for the important in your life?
One Response to Make Room