She Wouldn't Have Believed Me (For all Future Mommas)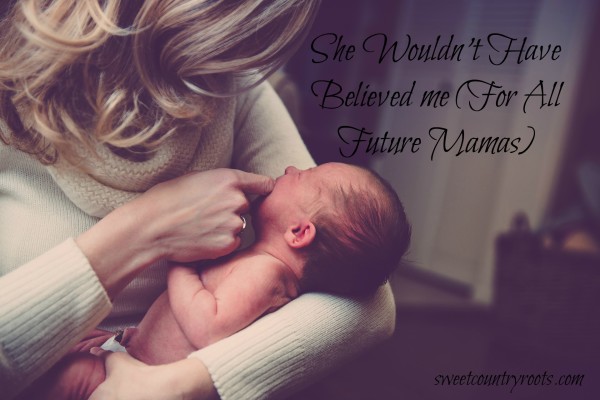 I was at work doing my weekly shift at the hospital. Me and a couple of girls were sitting in the break room when she announced that she and her husband were going to try to have a baby.
I'm not lying y'all. I am a pregnant hormonal basket case right now. I wanted to cry, cut a back flip, and give her the biggest hug around her neck. I wanted to spill my guts about everything. From the changes in the relationship with her husband, the new way she will view the world, and the roller coaster she has just gotten on. I wanted to tell her to, "Hold on tight girl, it's an amazing ride!"
I knew my words would be insignificant compared to the great magnitude of emotions. There is no way to describe the depth of intimacy between a husband and a wife when they are conceiving a child. How could I explain the anxiety, nervousness, and excitement at even the thought of life forming days before the pink lines appear? When that day does come she wouldn't believe me if I told her she will feel like she could throw up, cry, and jump up and down all at the same time.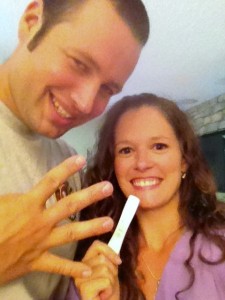 There is nothing I could have said to prepare her for the transformation her body was going to endure. From the waves of nausea to the tiny flutters of a sweet life beneath her stretched thin skin. She will never feel more proud of what her body can do. She will never look at her body the same. From her old perspective she will look in disgust, but then her mama brain will kick in and think how she would do it all again a million times over.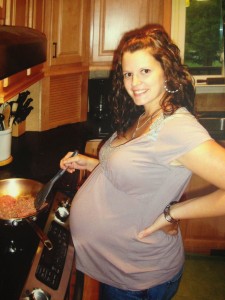 To even begin to put words together of what it would be like to see that precious baby with a scent from heaven for the first time would have been pointless. To fall instantly in love would have been an understatement. How could I have told her that on that day she will become a fighter for all things good and worth living in this world for this baby wrapped in her arms.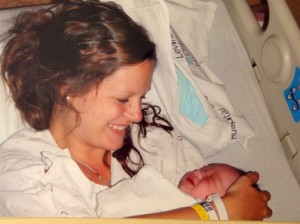 I didn't want to tell her that when she takes that brand new baby home she will be more tired than she has ever been in her entire life. Her once confident self will second guess everything, from how to hold the baby, how often to feed, what to feed, what diapers are best, and if she is the best one for the job. She will feel like she needs a break, but the moment she steps away her heart will break. She will doubt her abilities and wonder if she is good enough for this sweet gift that cries every night between 7 and midnight. There is no description of the joy and victory you feel when the baby sleeps for 4 hours straight for the first time. She will wake up feeling like a new woman only to start back over the next night.
I wanted so bad to tell her  how sweet a six months old laugh is. I wanted to tell her about the smell of when they first get out of the bath tub and your clothes are soaking wet from the their chubby hands splashing. I wanted to tell her what the word, "Mama," coming from that baby would do to her heart. There is no point, she wont believe me until she's there.
I wanted to go ahead and prepare her for their first birthday party. I wanted to remind her to not stress and to take every ounce of memory in. I wish she knew the happiness of the moment when her and her husband are on either side of the high chair and surrounded by family to sing happy birthday. I wanted to tell her how cute it is going to be when that baby smashes the cake in between their fingers for the first time.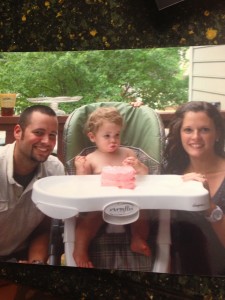 How could I ever explain the rush when they take their first steps or the way her heart will skip a beat when they fall and hit their head. She doesn't even want to get me started on when they first say, "I love you."
I want so bad to tell her all about this journey of motherhood and how amazing, hard, rewarding, fulfilling, and empowering it is. She will cry more than she ever has, laugh more than she ever has, and love more than she ever has. Her life will change… but for the better. The girl she thought she was will be a distant memory to the woman she will become over night. She will become someone's world. Just wait…you'll see.
Are you a new mama or hoping to be one one day? Subscribe and share! I write on the subject a lot:)
Photo credit by pixabay
21 Responses to She Wouldn't Have Believed Me (For all Future Mommas)