The Value of a Mother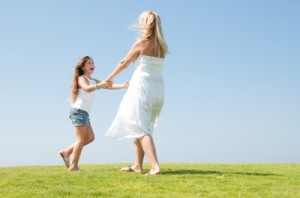 photo courtesy of imagerymajestic by free digital photos
I am writing this today, because like you, I feel inadequate. This job of mothering is too much sometimes. Every single time I'm down, I hear the sweet whispers from the Lord that remind me of who I am and what I am doing it for. He reinforces the calling that can so easily go dim. I hope to be an encouragement to all of us and give you the recognition of your amazing value in this world.
The value of a mother is of indescribable words, it can only be felt. Her definition spreads far from the woman who is traveling to pick up a beautiful adoptive daughter, the mom who pushed with all her might to give first breath to a newborn, to the Great Aunt that cuddles and watches movies. It is all a fierce love that no one can deny. It is innate and all apart of God's brilliant design that brings on the character of a mother.
Her daily sacrifice is like no other. She eats last, to ensure their bellies are full. She goes to bed last making sure all are having sweet dreams. She is the first to wake up to ensure the day will run better than the day before. She is on her knees praying she doesn't screw this up. She lets them have the drink she just poured…have the last piece of gum..the comfy seat in the living room…watch their favorite movie…listen to the radio station they like…snuggle when they need it…leave them alone if they need it…tie the shoe again…peel paper on another band-aid…be goofy when we don't want to be… be serious when we have to be…hold back their hair when sick…wipe the bottom…brush the teeth…and still keep smiling…or at least thinking we should be.
Her love moves mountains. She can inspire beauty in the ordinary with a fort and a batch of cookies. She can melt a stubborn heart with a whisper in their ear saying, "Your my girl right?" She can calm the loudest cry and dry the heaviest tears. She mends broken hearts and spirits. Her voice delivers confidence that they can do it all. Her words are like a healing balm to the scars of this life. Her touch is gentle yet shows belonging. Her listening ear is by far the best remedy for bad days. She believes all, sees all, loves all, and is determined to make her children's life better than her own. To give them opportunities and show them the open doors God has created in their life. Yes, she paves the way and stands behind them when they move those mountains.
No matter what this Monday brings, remember your value in God's eyes. He put these children in your life for a reason and uses our every move to shape and mold them. Even if we screw it all up again today, His mercies are new every morning. Look to Him, asking for what you need today for your calling. You do not go unnoticed, every single act you are doing is for the Lord and He remembers it all. Your precious, worthy of the calling, saved by grace, and way stronger than you think because of He that is in you. Keep it up momma!
A special thanks to all women in my own family who have had a part in building character in my children's life and helping me to sharpen these arrows. Love you all!
Encouraged? Subscribe and share! We all need it!
Sharing this with: The Prairie Homestead,  A Mama's story, Raising Arrows, The better Mom, The Modest Mom, What Joy is Mine, Far Above Rubies, Growing Home, Heavenly Homemakers, Time Warp Wife, Thankful Homemaker, Mamal Diane, Teaching What is Good,  A cat like curiosity, Mom's the word, conerstone cofessions, A proverbs 31 wife, Some of the best things in life are mistakes, Let this mind be in you, A Wise Woman Builds her home, CSAHM Parenting Linkup, Deep Roots at Home, Graced Simplicity, Raising Homemakers, Women Living Well, Hope in Every Season, Jill's Home remedies, Little Natural Cottage, Our simple country Life, Raising Mighty Arrows, The Purposeful Mom, Consider the Lillies, Happy and Blessed Home, Homemaker by Choice, Your Thriving Family, My Joy Filled Life. New Life Steward, Hometead simple, Christian Mommy Blogger, Let this Mind Be in You, Heart Reflected