Stop Entertaining Your Children!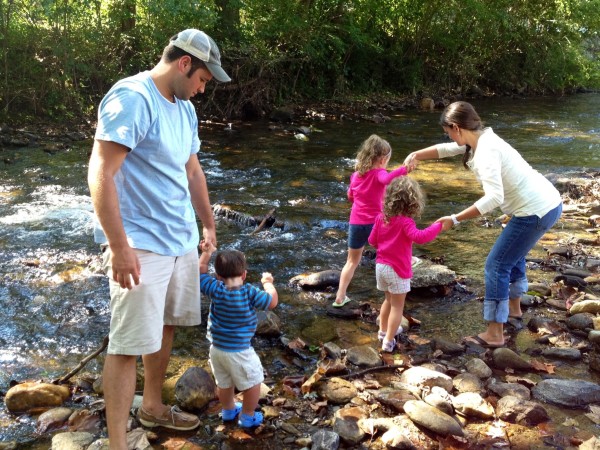 Society tells us to do this craft, take them here and take them there. Don't get me wrong  these are all great things to do with our children. I have found that all of this activity may not be very beneficial. After a lot of entertainment my kids don't know what to do with themselves when I'm not there throwing fun in there face. Honestly, I don't like it. We may be young but my husband and I are pretty old school in how we raise our children. I want them to be creative and independent enough for me to open up the back door let them run out barefoot. I want to be able to yell, "Have fun, I'll call ya when lunch is ready!" In the summer we do have days like that. They are wonderful. I think that all of the entertainment we feel forced to give our children is why so many women feel like they can only handle one or two children. They are running themselves ragged trying to keep them happy. It's hard enough to keep up with children in general but nearly impossible to keep throwing excitement in their face all the time.
It's easy to see it in adults every day. They are constantly looking for something to get into and can never seem to be satisfied. I often wonder if this is because of the endless activities they had as a child. It is sad to see someone never be content with just sitting or using their brain to be creative. I don't want this for my children. I don't want to have that kind of relationship with them to were they look to me to provide them with their entertainment. I also don't want their fun to depend on rather they have friends around or not. I have very social children. I love them playing with their friends but the problem comes when they don't know what to do with themselves when no one else is around.
A hard lesson for parents to learn is when you should say yes in order to encourage their creativity and let them find their own fun. It's very easy to sit them in front of the TV or computer so we can have our eye on them all the time and know they are safe. What if we said yes to climbing the tall tree? What if we said yes to them being on the swing set learning how to climb the ladder and go down the slide by themselves? Are they gonna fall? Yep, probably so. But they are figuring it out for themselves and I am there in the distance if needed. I want to facilitate the learning and imagination not feed it to them with a spoon.
Yes, some days are long and tiresome. But when you have the ability to let them pretend, play, fall, run, and climb your job as the parent is the facilitator of them finding their own capabilities. I am not run ragged or filled with guilt because I didn't take them to the movies or to a friend's house. When we have days like that everyone unanimously says it was a great day even if there are a few more bruises:)
What do y'all think? Do you see the trend in constant entertainment in children too? It's hard not to fall in the trap, but I am convinced it is the way childhood is meant to be. FREEDOM to figure it out and have fun the old-fashioned way! Subscribe and share!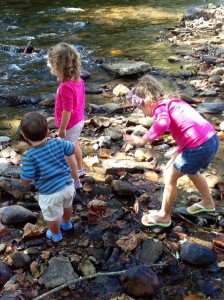 18 Responses to Stop Entertaining Your Children!