He Is Here!!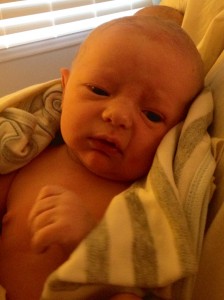 Meet Easton Taylor Styron! Weight was 7 pounds 6 ounces and height is 20.5 inches.
This sweet little baby boy was well worth the wait! Our hearts are so full and we all feel so blessed that he is here.
God is so good!
His natural home birth story is on the way…including the part where I told my midwives I was leaving and going to the hospital:) Glad they talked me out of it!
5 Responses to He Is Here!!