8 Tips To Survive The High Maintenance Baby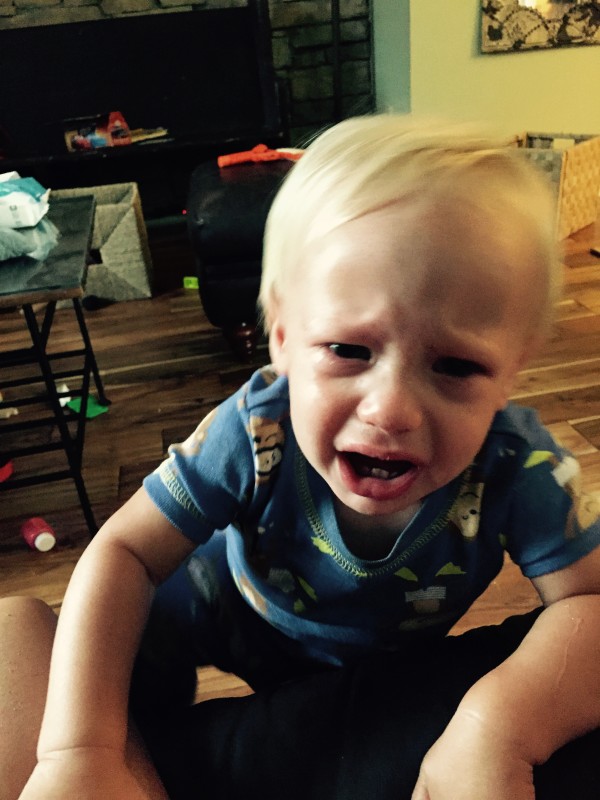 Oh My! Can y'all relate? LOL!
I am still in survival mode as I write this. My sweet #4, baby Easton, whew..that boy. I'm still learning him. Learning his personality and all of his quirks. For now, I'll share my survival tips that have carried me thus far in case your in the crazy boat too:)
1) Let go of the guilt. Yes, you love your baby, but yes, they are difficult! That's OK! Just accept it. "Hello I'm Brittany and I have a difficult child!"
2) Love on that rotten baby like there is no tomorrow. I mean it. They simply require more of us. We are their mothers, so let's be what they need. Hold them, sing to them, cuddle them, whatever they need be there for them. You aren't spoiling them!
3) Surrender. They say this wont last forever. I feel much more sane when I let go of my own agenda and plans for the day. This is only a season.
4) Speak positive words to them and about them to your other children. Pick one or two people you can vent to, but leave the rest of the words to uplift your sweet one even as an infant. Words hold power.
5) Pray. all. the. time. God knew exactly what He was doing when He hand-picked your children. He called you to this task and He will help you survive it.
6) Have some super quick dinners ready to throw together when they are screaming at your leg. One of my go-to favorites is this: I warm up several cans of black beans. I then throw a handful of tortilla chips on each plate, cover with warmed beans, shredded cheese, sour ream and salsa. There you have it. Nachos! That meal has saved me more than once.
7) Get the breaks when you need them, ask for help. If you have no one available then stick them in the car seat and go for a little drive. Sometimes, the change in scenery helps.
8) I have found that the outdoors does wonders. I recommend getting outside as much as possible. If they are old enough, a sandbox is very helpful too. Most of our days this summer have been spent in the yard with some bags of sand with a book in my hand.
I'm not going to lie, I had planned to give you 10 tips, but this is all I have. Hang in there, love on your baby, and remember you are being refined and sharpened into an even better and more patient mama! You've got this because He has this!
Any one else in the crazy boat too? What helps you cope?
9 Responses to 8 Tips To Survive The High Maintenance Baby