Life In My 20's…What I Have Learned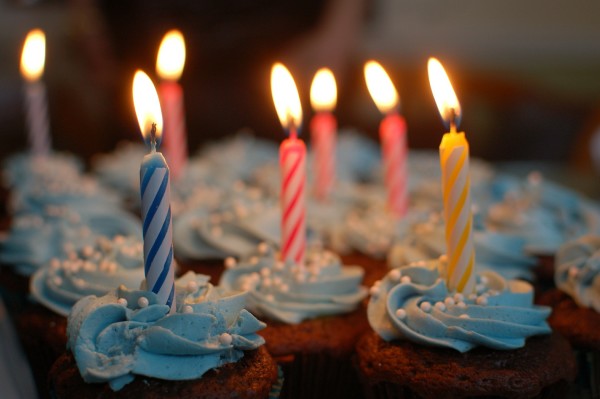 In 12 short days I will hold my breath and blow out 30 candles.
This post has been in the works for over a month. I wanted something profound, something my great-grandchildren could look back on and see wisdom in every word. It was to be titled "20 things I learned in my 20's." Turns out, not too much. I was stumped with a mental road block. I realized I have no flowery advice, nothing to bridge a gap or any life secrets.
The only thoughts that kept coming to my mind aren't encouragement at all actually. It's humility.
I cry as I write these words of all the beautiful people and love given to me in my 20's. Honestly, I wonder if my 30's will ever even come close in the running. Really, I am blessed beyond measure at the outpouring of people who love me unconditionally. God handpicked an amazing crowd to surround me.
I've got my husband who is the gentlest hardworking man I've ever known. God gave me a love story some only get to imagine. He loves me to a fault. The older I get, I see not everyone gets this kind of love. I have learned to cherish it, to protect it with all my might.
My children. There are no words for how they make me feel, smile, laugh, cry, and love on a daily basis. The fierce love is remarkable. I have learned to look at the world through their tender eyes with complete trust in Jesus.
My sweet mama. The person I just gotta call and tell, she gets me.  The one who taught me how to love with all I've got, loyalty, and how to mother. She's my best friend. What I wouldn't give to have this kind of relationship with my daughters one day.
My dad. He has made great mistakes affected the life courses for many. He has strived to right those wrongs and has mended our relationship in such a way that when we are together, I get to be a little girl again. He taught me heartache isn't always a bad thing. He never stopped loving me, and I never stopped loving him.
My sisters. The beautiful friendship that has blossomed. The inside jokes, the sharing of clothes, the bickering, the dance parties. They teach me to laugh and help me reminisce. They are beautiful. They're always there for me and appreciate my goofiness.
My Granny and Poppie. The matriarch and patriarch from which all of the good stems. Just there smell and presence feels like home, comfort, and Jesus. Their prayers poured over me and encouragement they have spoken in my life are priceless treasures. They taught me the importance of a legacy.
My aunts and uncles. Uncle Chip, Aunt Mitzi, Uncle Greg, Aunt Lisa. They are always at all of my children's birthday parties. They pour love and respect and are always pulling a sweet babe on their lap. They make sure I get through the line of casseroles at the family gatherings after the 4 little plates have been made. They taught me the preciousness of consistency and being able to count on someone.
Aunt Debbie. The one I could call in the middle of the night and say "Hey, will you go get me a coffee?" and her reply would be "Sure honey, how many creams?" The giver… giver of time, resources and is known as the "surprise girl." She integrates in and through every family member always tending to. She taught me you can't take anything with you, so spend on the ones you love.
My other family. My in-laws Jim and Donna. Took in a bright-eyed 15-year-old girl in love with their son. No questions asked, loved me. I never knew a healthy relationship with in-laws and they taught me everyday through prayers, encouragement, hugs, talks, monopoly playing, dominoes, popcorn Sundays, and even the arguments we look back at and laugh. I am their daughter.
My brother and sister-in-law Jason and Tina. Raising little people together in the thick of life. The endless phone conversations we have had, the dreams of our "Folger coffee" moments, the disappointments with less than perfect family days, and the stories, oh the stories! I can go on and on. I learned beauty in sharing life.
My forever friend Kylene. My protector friend that has always loved me no matter how many miles apart or how much time has passed, we never miss a beat. She taught true friendship withstands it all.
My work girls Katie, Holly, Karina. From the outside we have nothing in common. Our hearts have been intertwined for… I honestly don't even know how long. Really, it feels as though we have always been friends. I have no idea when we started sharing good meals, good wine, and even better desserts. I love them and I love all of our differences. I learned what a real judgement free zone is.
My homeschooling mamas, my people, my kin, the kind you search for your entire life. Kristie, Eileen, Stephanie, Kelly, Melissa, Amanda Cox, Amanda Bradley, Lorre, Ginger, my new friend Bobbie and countless others.  We could go weeks without talking then can send one sentence questions and never take offense when the other only answered the text  in their head. We have a  bond. We understand full length the beauty and the struggle between the calling and the craziness. I have learned the power of an instant bond and the feeling of finally fitting in somewhere.
Perhaps wisdom found its way to my soul after all. It was through the love poured, the shed tears, the throw the head back laughs, and the walking through the twenties into my humble thirties.
I didn't make it through my twenties, I was loved through them thanks to the bouquet of handpicked beautiful people who saw past my mess, and ugliness and found me worth their love.
From the bottom of my heart you have filled to the brim I am grateful. The twenties were the time of my life, here's to 30!
5 Responses to Life In My 20's…What I Have Learned