Why I am a Crier Today
I'm quite the basket case today. I am sitting on the front porch, red raspberry leaf tea in hand, while letting the sun dry my tear-stained face. I am filled with gratitude, humility, and overwhelming feelings about this life.
This season I'm in is the hardest and sweetest all rolled into a blissful blur.
I've got the rowdy 2 and 3-year-old cowboys dragging their ropes across the grass lassoing everything in sight, and each other. Then I've got the silly 5 and 7-year-old girls cutting flips and singing at the top of their lungs. I've got an 18 week swollen belly with a baby girl full of life and little kicks letting her presence be made known.
It's my life.
Quick kisses and goodbyes in them morning with coffee cups filled to the brim. Fighting to hold my eyelids open a little longer to enjoy his company and our talks. Collapsing in bed not even remembering how we walked up the stairs.  He and I are walking it together.
How can a time in your life be so hard, yet you never want it to end?
This motherhood life has turned me into what God meant for me to be. There is no doubt about it. I am a hopeful wreck with hands toward heaven. It's glorious. The serving, the laughing, the wanting to pull your hair out. It was all the plans for me long ago.
I'm smack in the middle of the journey right now. Looking back makes me want to cry and looking forward makes me want to cry. This middle even has me in tears.
The pure contentment and purpose wrapped up in the exhausting string of days keeps me trying harder. To love them better, cook better, read longer, stay up later, wake up earlier, and etch it all in my heart to never forget these growing days of them and me.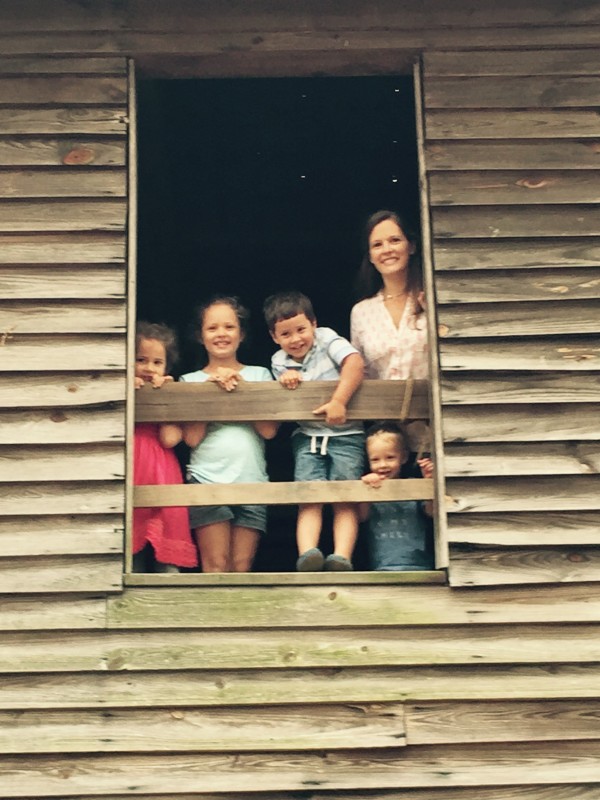 4 Responses to Why I am a Crier Today