About Me
I am so thankful and honored you are here to read my words. My name is Brittany:)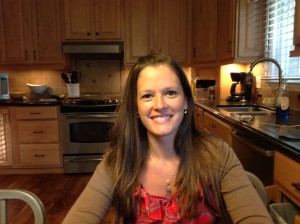 I suppose this picture of me in the place I never leave, the kitchen, will have to do until I can get one that makes me look a bit more cool.
About me? hmmm….Well I'm quite a mess actually. I'm a goofy, out going, type B kind of mess. I rely on heavy doses of God's sweet grace daily or hourly. I am a wild child country girl who dreams of farm life while I'm loving on my sweetheart and 5 babies.
I desire for all of my heavy-hearted words to point straight to Jesus. I want you to see His fingerprints all over it. I hope while you read you will always be filled with encouragement, grace, inspiration, and conviction.
You! You, are the one I want to get to know. I'm not so good at the small talk, so let's dig deep and talk about some good stuff. Want to walk through the mess with me?
Come find me so we can get to know one another…
Periscope @sweetcountryroots
I also am a contributing writer for
A Mama's Story and Raising Homemakers