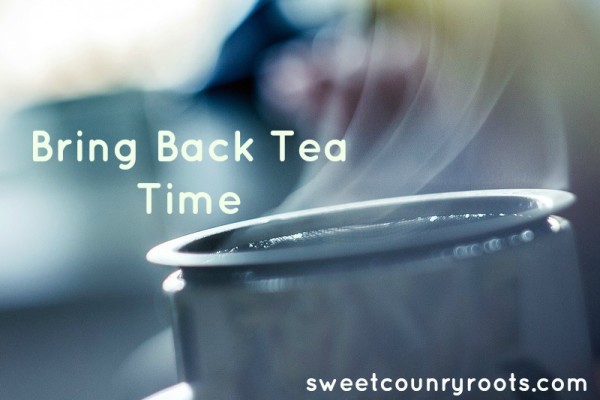 I am a great admirer of anything from the olden days. There is precious wisdom found through stories and practices from long ago. A time when life was lived with more intention in a slower pace. That is my mission for my family.
Tea time has bought such sweetness to our days. It's simple, connecting, and is a memory maker. I was first inspired to carve out this time by reading one of my favorite books, "The Mission of Motherhood," by Sally Clarckson. This book touched my heart in so many ways. It contained a lot of what I felt and was able to give me direction to put it into action.
In order to create this into a lifelong habit, I needed to capture their hearts. I decided to incorporate our read aloud time into this hoping to form another worthwhile habit. My first book of choice was, "The Chronicles of Narnia, The Lion,The Witch and The Wardrobe," by C.S. Lewis. This brilliant book did not disappoint.  It is such a beautifully written piece of literature that grabbed everyone's heart, mind, and soul from the first page. They still mention the characters from when we read about it months ago. Since that time we have read a slew of other books. My favorites have been, "Charlotte's Web," by E. B. White, "The Story of Doctor Dolittle," by Hugh Lofting, and "Little House in the Big woods" by Laura Ingalls Wilder.
Now, for the goodness of the tea. My favorite place to purchase my tea is from the Bulk Herb Store. All of their teas are certified organic and are very healthy for you and your babes. I started consuming their herbal tea almost two years ago during my last pregnancy. My children really like any of their cinnamon teas. Browse around and I'm sure you'll find a tea to try that will suit your family.
Now before you get the perfectly mannered, peaceful tea time fantasy flowing through your brain… remember this is a habit of life's goodness we are trying to form. There has been plenty of discipline going around during our tea time, but the moments have been so worth it! Make this a priority, you won't regret it.
As a side note, be sure to include your little guys. Grab them a man mug and pull up a chair. This isn't just for the ladies. He will enjoy the treats just as well and can have the opportunity to hear about heroes and men of honor.
This time is so precious. Let's take some lessons from long ago, sip on some tea every now and then and share some stories:)
This post may contain affiliate links, please visit my disclosure page to learn more.
Photo credit Pixabay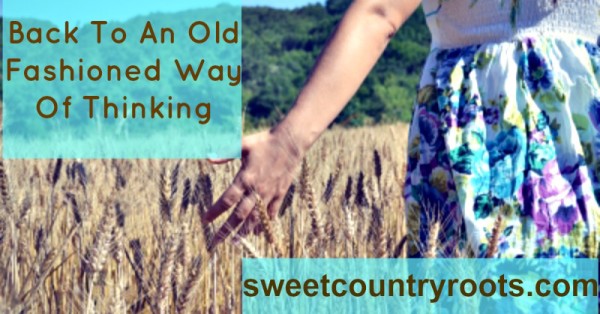 Photo courtesy of Usamedeniz/Freedigitalphotos
I am intrigued by simplicity and the days of old. I love the thoughts of aprons around a mammas waist. The warmth of a kitchen with the enticing smells of  bread in the oven. I can see bare feet and mud pies lined in the driveway. To see feet dangling from a tree limb they just learned to climb. I can hear the static of a  radio playing in the background. It was a time when daddies walked in the door to a houseful and aromas of a homemade supper. A time when laughter was shared around the supper table and stories were told. Where kids learned their manners, how to eat what was given, and how to clean the plate. Where the food was real. It was mixed, stirred, and tasted. It was soaked, baked, and seasoned with love.
A time when you could spank your wild child then hug them after. A time when hard physical labor was a sought after character trait and the Gospel was the best story ever told. A time when they used their hands, sweat, and common sense.  Neighbors knew each other by first and last name. They were the first person you called when needing help. I love the thoughts of recipes being swapped and encouragement given. The days when being married to one person your whole life was just how it was. Back to the time when a swollen belly with life meant the marriage was content and blessed. Go back to the day when an animal was used for the good of the family, protection, not as an accessory. To go back when little boys could carry pocket knives. A time when the sports you played were all teams you formed in the backyard. When kids were called inside for supper and were filthy from a full day of play.
This is my mission.
To get back to family values and true quality of life. To live beautifully and simply and work hard to keep it that way. To slow down the pace and make something from nothing. To grow food and cook it with your own hands. To give the sweet gift of childhood to a generation that has lost it and to restore marriages back to what they are meant to be…forever.
Who wants to join me in this journey of reclaiming the best days of the past as we move forward in the future? Let us join together and show the world how to love on their husbands, children, and home. It has been placed on my  heart to reach more women in encouragement.  My vision is to cut loose of unnecessary distractions and focus on all the God-given things that matter on the short time we all have.
What about you? Want to Join me?