I have felt it. Felt the pressure hovering all around me as I attempt to wade through the waters of homeschooling the little ones entrusted to me. We all dream the dreams of raising inventors, world changers, and influential leaders. As mothers, the dreams lie within us all.
So we set to work...
Read the rest over at A Mamas Story!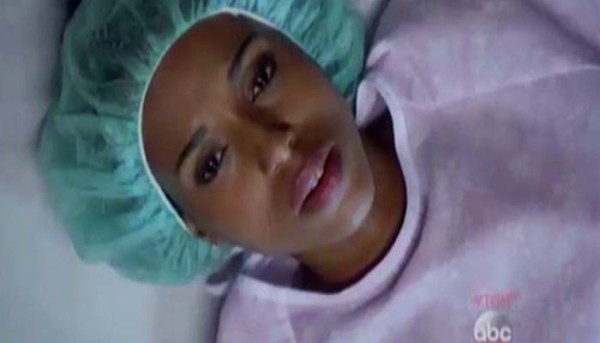 Photo Credit By ABC
You have exposed me. Exposed all of my hypocritical ugliness and for that I thank you, Olivia Pope.
I've watched with eyes wide open, on the edge of my seat, as I caught up on all I thought I had missed on Netflix. I was stoked to see that I didn't miss the last two episodes. I am especially grateful I got to see the episode last Thursday night.
If it had not been for that episode… for Olivia Pope… for ABC I would have never had the opportunity for such great conviction.
I had almost forgotten for a split second that I believe in marriage, life, and love without agendas. I forgot why I pray desperate prayers for marriages to stick it through, I forgot why I cry and hold hands with women fighting for their marriage, I forgot why I write and educate women on the effects of abortion. I lost my voice, my vision. I forgot to fight.
Last Thursday the Lord breathed a renewed mission,vision, passion…whatever you want to call it.
That is to fight for the good and beautiful and to expose the ugly in disguise. I had been so fooled as I watched all of the affairs, killing, rape, and breakdown of families. My guard was too low, the filter too dirty. I let the garbage enter my home and heart.
Thank you once again for the wakeup call.
A wakeup call to not be of this world, to fight for the weak ones, to clean my heart filter, and guard my home, and honor my Saviour.
It's everywhere. Signs, pictures, and images of thankfulness, gratitude, and appreciation. My Facebook news feed is filled with beauty as friends participate in the, "30 days of thanks". There are crafts everywhere reminding us of all the  blessings we have, filled with quotes on rejoicing and being thankful. Our family even has a thankful tree that the children and I do every November. Through out the month the children will say something they are thankful for. I write it on a paper leaf and stick it to our paper tree. We have a lot of goofy answers on those leaves:)…
Read the rest over at Raising Homemakers!
Photo credit pixabay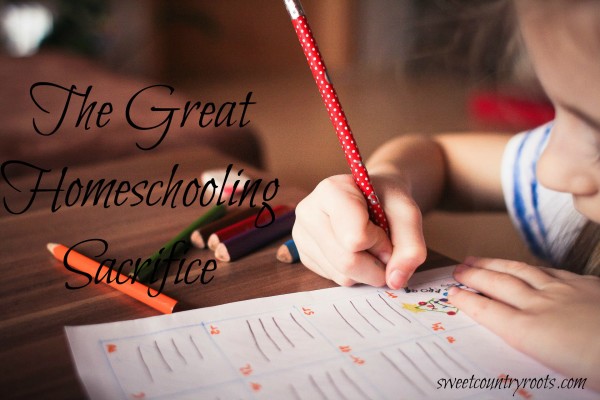 The older my children get the better we settle into our homeschooling selves. My oldest has conquered reading and is adding multiple digits, so I feel as though I have a couple of accomplishments under my belt for the other children down the line.
I gotta be honest, I am still  in a great struggle over here. My struggles seem to take turns jumping from different areas. Lately, it is the struggle of sacrifice that has taken front and center.
The time it takes me to homeschool I could have cleaned the entire house, written several blog post, read a couple of chapters out of my stack of books, tweazed my crazy eyebrows, painted my toenails, or could finally paint that wall I've been trying to get to.
The instant and delayed gratification are in a tug of war within my heart.
I believe with all of my heart that homeschooling is best for our family and is an endeavour worth pursuing.  However, my tunnel vision often starts to look around me as I feel the heart flutters of panick settle in.
What do I do? I start to blow up balloons for my pity party. I typically want everyone to come with pats on the back and words of affirmation. I know its terrible, I feel so ugly writing it, but its real!
Throughout all of my cycles of pity parties to sheer focus, the Lord continuously pulls me to Him guiding me every quivery step of the way.
Homeschooling is a lot like Peter walking on the water to meet Jesus. He puts one scary step in front of the other. All he has is faith and Jesus. His eyes are focused on the One and Only capable. He thinks… I'm walking on water! Look at me! This is Great! While Jesus's loving eyes were fixated on Peter He never faltered, never told him to slow down or take it easy, but encouraged him on the faith-filled journey of his life with footsteps on top of water.
Like most of us, Peter looked around and panicked. As he was sacrificing his very life He cried, "Lord help me!" and there it was the hand. The hand that pulled Peter out of the now sinking water is the same hand that pulls us up from the pity party.
We too may feel as though we are sacrificing our life, we can't breathe, feel trapped, and feel like we are sinking.
For all those like me who tend to pull out the streamers for the pity party every month or so, I encourage you to fixate your eyes on Jesus! He is calling us out on the waters so let's go. Can you imagine if Peter said ,"Nah, I've got some things I need to take care of on this boat over here maybe next time. " What a terrible story it would have been. Let Jesus make your story beautiful. The sacrifice is part of the miracle.
Are you struggling with something you need to hand over to Jesus? Subscribe and share!
Photo credit pixabay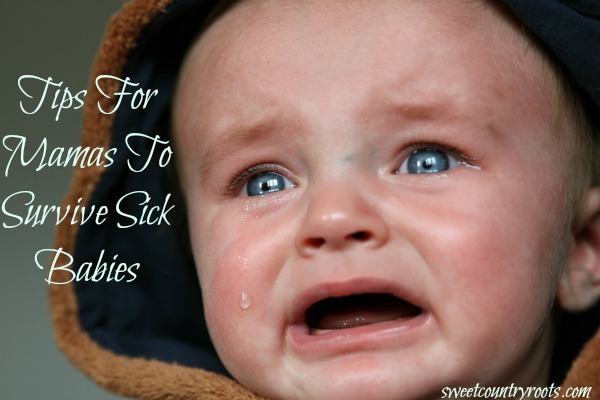 The time is approaching. All of this gathering in the kitchen over the holidays is a lovely thought but it also means colds, sickness, bugs, and flu. I'm not kidding when I tell you I barely survived last year. For about two and half months we were all stuck in the house either coughing up lungs, giving breathing treatments, throwing up, settling fevers, you name it! It all knocked me flat on my butt. I am determined this year to be as prepared and ready as possible to help me stay sane and capable to take care of all the needs of my family.
Here are my tips and things I will do differently in hopes it helps some of y'all out.
1. Take as many precautionary measures as possible. Start serving out the shots of  Elderberry syrup the first sign of a sniffle.
2. Be very diligent about applying Thieves essential oil to the bottoms of all of their feet before bed. If they do get something, it certainly won't last as long.
3. Get you a diffuser and work that baby overtime, continuously running day in and day out…I actually need to order more diffusers… I was borrowing them from people last year to stick in everyone's room when they went to sleep. *I have been pre-ordering RC essential oil all year. It was absolutely amazing with all of the respiratory issues for my baby boy.
4. Have your Thieves cleaner ready to wipe down all surfaces were they have gathered, nothing fancy, but real quick to kill whatever is there. Plus it smells great.
5. Pre-make some homemade chicken and noodle soup to stick in the freezer. Have some other family favorites to have on hand. Dinner was a nightmare unless some members of our sweet family bought food, which was such a blessing!
6. If at all possible do a nightly laundry load of all the blankets, pillow cases, and pajamas from the day they had been wearing. Hopefully the germs won't continue to spread around which is exactly what happened last year.
7. Plan a drive out. I think the cool fresh air and different scenery can do wonders.(Don't do this when your little one has complained of a belly ache…yep, she threw up all in the backseat)
8. Get together your favorite movies or a list of favorite Netflix shows EVERY child will agree on. The last thing you want is tears because they can't agree on something when they are feeling terrible already. Also try to pick ones that may be educational without them knowing. This is for the mom guilt as you watch your children stare at a screen all day, makes you feel a little better when you can say, "At least it's educational"
9. Have some books ready. To help break up them monotony have some books sitting there ready to be read when they are tired of the TV..if that would even happen.
10. JUST HOLD THEM!
11. Sneak in showers whenever you can, feed yourself whenever you can, take elderberry, drink lots of water and PRAY!
12. I asked my husband as I was writing this for his input and he gave great advice which was to ACCEPT it. Quit going on with daily life and trying to continue your normal to do list. Just sit still, let them pile on your lap, and take care of them. LOVE IT!
Do you have any tricks up your sleeve to prepare yourself for taking care of sick little ones? Subscribe and share!
photo credit by pixabay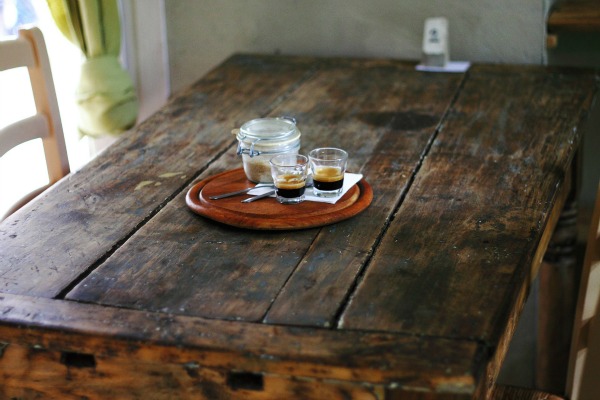 I have this theory about our tables and the stories shared around them.
I believe they are pivotal and generation changers.
So, daily I strive to do just that. Prepare my table, prepare my heart and home for stories that overflow. It's in those chairs around the table where the memories are made. Not jut any kind of memories, but the kind you find yourself always trying to recreate from your own childhood.
Read the rest over at Story and Table…
Photo credit pixabay
Y'all I prayed. I prayed desperate prayers to the Lord. I wanted to stay home with my children. I wanted to care for them, instruct them, and love on them day in and day out.
My work schedule really wasn't too bad. I was a nurse working an average of two 12 hour night shifts a week. My biggest challenges were significant loss of sleep, keeping babysitters lined up if my husband as at the firestation and missing them…a lot.
At the time, I was homeschooling with my fourth baby on the way. The anxiety began to slowly bubble up inside as I wondered and anticipated the new juggling act that lay before me. I continued my earnest prayers for peace and to help us find a way to get me home full-time. It was a true desire in my heart.
Fast forward a bit to 3 months after sweet Easton's birth.
It was time for mama to go back to work. We had crunched the numbers several times and both agreed the timing was not quite right…so off I went.
It never mattered which baby I was leaving for the first time the tears never ceased to fall. Once to the hospital the tears dried quickly and I got into nurse mode.  My husband and all the children did great, and baby boy took his bottle like a champ. Hearing of the night's success settled my broken heart.
The following week came the same routine. I left my babies, cried, rolled up my sleeves and got to work.
The heart of man plans his way, but the LORD directs his step. Proverbs 16:9
Four hours into my shift my little guy had been screaming and refusing to take his bottle. (He was exclusively breastfed.) My cool, calm ,and collected husband called in a panic, as you can imagine. My heart began to race as my postpartum hormones took over while hearing my baby scream on the other end of the phone. I quickly managed my plan to get my patients taken care of and handed off to another nurse. I got home around midnight and found them on the porch…The baby crying and my husband exhausted.
To make a very long story short, little man never took a bottle ever again! We tried many different bottles, tips, and tricks. He wasn't having it.
Deep underneath the frustration and fear lied my answered prayer, all I had ever wanted, and prayed for so long. I was officially home with my children full-time, out of necessity. Completely not how I expected it, but isn't that the way the Lord works?
We were both overwhelmed with gratefulness that I was home… yet ya still gotta pay the bills!
My husband, being the rock star that he is, set off to do any kind of work you could imagine. He cut grass, moved furniture, cleaned out basements, landscaped, helped maintain and repair septic systems, excavated…the list goes on and on. He worked his butt off and God continued to bless him with more and more work.
We were praising God for His blessings, but y'all I'm gonna be honest…it was really hard for me, hard for both of us.
Ya see, when I was working we shared a lot of the responsibilities of the household. When I came home he had  to make the living. We both felt pressure in different ways. It was a big life adjustment with four children under the age of 6, and I missed my husband a lot.
We had many arguments that first year. I needed him home to help me, but as the provider he knew he had to get out there and make it happen.
God knew and saw things we didn't,  just as He always does.
My husband has had the opportunity to start businesses, get certifications, and has introduced our family to many wonderful people and resources.
I have learned to fully rely on God. I have been able to pour my heart into homeschooling our children and have turned our house into a home. I have had the opportunity to befriend so many other women by being available to form relationships.
Our marriage has blossomed as we went through the growing pains. We are now on the same team, understanding one another. The transition was tough and stressful, but the Lord continued to mold and shape.
When you find yourself struggling or trying to, "crunch the numbers" to make something happen, remember God is in the process of directing you steps every.single.day. His plans are great, with big pictures…we must trust in Him, trust the process as He reveals plans we never dreamed of.
What are you struggling with today? God sees your heart and hears your thoughts. Subscribe and share what the Lord's been doing.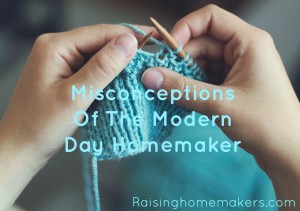 "Your lazy… a waste of time… uneducated… oppressed…you eat bonbons all day… over protective… sheltered… noncontributing… a busy body… selfish… you think your too good to do, "Real work"… old fashioned… and no fun"
Ever had any of these phrases pierce your ears? Ever felt the judgment and wondered if these thoughts were encircling others minds?
I think we have all been there a time or two. We've had times we let society dictate our worth. At times we have cooked, cleaned, and cared for sick babies in vain wondering what's the point.
Read the rest over at Raising Homemakers today…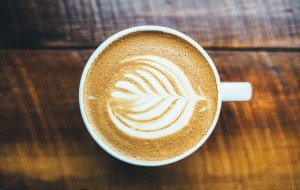 This is a random list of my faves and must haves. Feel free to add in the comments some of your favorites, so I can check them out!
Blogs For Inspiration/Motherhood
Blogs For My Farm Dreams
Blogs For Healthy Living
Kitchen Gadgets
The NutriMill (wheat grinder)
Beauty Products
Rodan and Fields (I am in the middle of using the reverse facial regimen and LOVE it! I have only been using it for two weeks and all of my red spots, freckles, and dark circles or disappearing! Pics soon)
wet brush (my hair stylist Jennifer got this for me. The way this brush gets tangles out of wet hair amazes me. This brush has been transforming the bath time routine with my daughters since the day we got it.)
salt spray (I spray this in my hair then wrap my hair around the curling iron in big chunks. It gives my hair a messy, wavy look. This is perfect since I typically have little hands pulling at it all day)
Nutrition/Health
Young Living Essential Oils *specifically RC for my little guy with respiratory issues.
Books
Dave Ramsey's Total Money Makeover
Educating the WholeHearted Child
I will be adding to this list frequently:) What are some of your favorite things?
This post may contain affiliate links. Head over to my disclosure page to learn more:)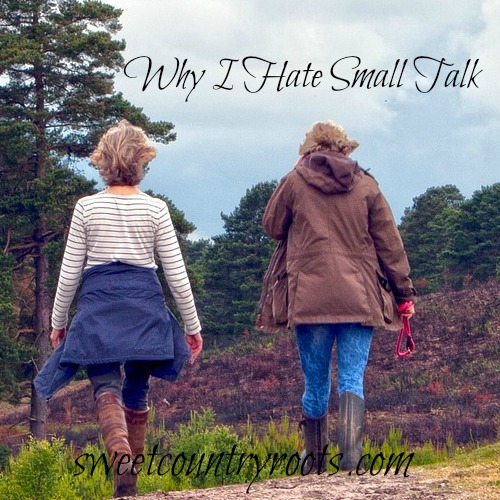 Oh the small talk, I just can't handle it. I understand at times it's necessary. Do you ever just want to say, "Ok, cut the crap and let's get to the good stuff!"? I'm not going to lie, I'm terrible at small talk. It is when the barriers that separate us are broken that I can breathe, and be myself…and that my friends is when the great things can happen.
Let me ask you a question…What if the awkwardness and gaps in our relationships didn't exist? What kind of power would that hold?
Imagine what we could learn from one another. We could have the opportunity to break the walls and barriers. We could be the bridge.
The bridge that goes over different races, social statues, from the working mom to the ones who stay at home, from the mom of many to the woman in the depths of infertility. We could have the chance to get real. We could cry when we want, laugh, and love. Not just any love, a learned love. The kind that comes from conversations and stories filled of their hopes, dreams, and fears. A chance to truly understand what it is like to walk in their shoes.
My, what we could do and accomplish.
We could raise awareness for the raging racism all around us. We see protest, watch the news, and listen to the blaring opinions. Did we ever question how we are still  in this place? We can't miss opportunity to dig in deeper and really listen.
Have you ever noticed the awkward silence when a woman is in the throws of infertility: rather at a baby shower, church function, or a girls night out? We must let them know we notice them, and get over ourselves. Ask about their journey, pray for them, help fund an adoption if that is where the Lord is leading them. Infertility could happen to any of us at any time. Let's be the bridge.
We could lend a hand to all the mothers no matter where they are working. Because they are ALL working…Can I get an AMEN? We can link up our arms circling around in prayer for one another. We can gather in the name of Jesus.
To be vulnerable is when we can really change our world. We not only gain perspective into another person's life but we gain new perspective into ourselves and our motives.
To close the gap, we must bridge it over, built with sincere purpose. We must walk across it to the other side, often. So often, that we no longer have a side to which we belong. It is a beautiful picture of women united. Let's cut the small talk and get personal. The wisdom gained and poured will be so beneficial.
Who's with me? Any one else hate small talk?