World's Advice on Children
To whom it may concern in the world,
I'll never forget the excitement as Tim and I shared the news that we were expecting our first baby. We tried to take heed to all the advice and words of wisdom. "Oh you just wait, your life will soon be over. No more lazy afternoons, and say good-bye to full nights of sleep forever."
Well…thank goodness you were wrong. This little girl God has given us lays her head on our chest and put us to sleep instantly. She is the beginning of our life, and the sweetest addition we could have ever imagined.
Soon, advice and words of wisdom began to tell us, "Oh you just wait till she's a toddler! She will be into everything. You'll never get a break and trust me, you will not be wanting children anytime soon when they hit that stage."
Well…thank goodness you were wrong. This rambunctious baby can throw a ball, and blow kisses that melt your heart. When I need a break from the world she is our entertainment. She is such a joy, in fact we are welcoming another one of these little life changers.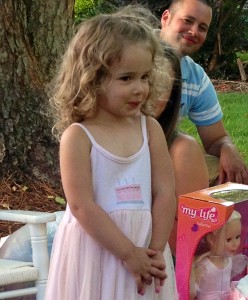 Advice and words of wisdom then began to tell us, "First of all your crazy, and secondly you just wait till she gets to that sassy elementary age. Then your throwing another in the mix! They will tag team against you and make you crazy."
Well…thank goodness you were wrong. This intelligent little girl can carry on conversations with us and knows just what to say to make you feel better. Her prayers are heard and her songs carry through the house. She encourages that sweet little sister of hers and states they are best friends. It is amazing to watch them play and interact. Life is so full of joy that we keep craving more. They have a sweet baby brother coming soon.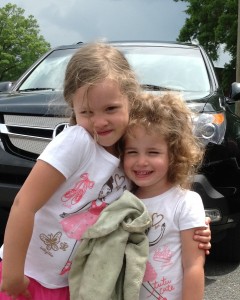 Then the advice and wisdom told us. You can't possibly afford all of them! Your marriage won't be able to handle the stress! What about vacations, cars, or gasp…college! Besides it's not safe on your body to have your children so close together."
Well… thank goodness you were wrong. We live in more prosperity and life's richness than we could have ever dreamed of. Our marriage is firm, grounded, and not shaken by circumstances. These children of ours are the glue. My body is doing just what it was designed to do and for that I am so thankful.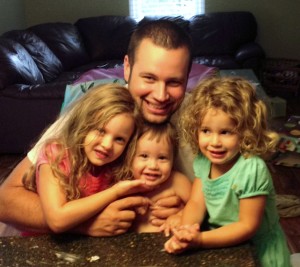 So my advice and words of wisdom would be to root for success in everyone that is seeking God. Your loosing your credibility at every blessing we encounter. I encourage you to not let this world talk you out of your passions or God's calling, and may you always get the words of wisdom worth listening to.
12 Responses to World's Advice on Children