Why Wait? Part 1 (Marriage)
The newest trend is to WAIT to get married. Even people who find their soul mate are having longer and longer engagements or are putting off engagement until they get closer to that, "Perfect date." They have in mind to party with family and friends and celebrate their final commitment. My question is, why? I obviously am biased as I got married at 18 years old. Don't get me wrong, we have had our ups and downs, but by God's grace are still going strong. In generations past people got married young, it was the norm. Now when you announce a marriage below the age of 25 a lot of people assume your pregnant. I think there is something to say about the divorce rates of generations past compared to now.
Let me clarify. I in no way assume that couples who marry young or soon after meeting are exempt from divorce. Unfortunately we live in a fallen world. I have seen this first hand from my own parents. They married at 18 and had the kind of marriage where divorce never crossed their lips or was even a thought. Then boom, 20 years later my dad fell in temptation and divorce. In his mind, it was the only way out. I am only writing this to shed a light on our reasoning for waiting and if it's really worth it in the long run.
Ask any couple why they are waiting to get married. The majority will tell you it's either to finish college, or to save money. Both are good things, but is it worth the expense of not becoming one with the other? People can become to busy making sure that they themselves are successful. They put all their time, energy, and efforts into bringing as much to the table as possible before settling down. The problem with this is that they are building up the self instead of each other. The mentality can quickly become one of his and hers versus this is "ours".
I'm sure this steps on many toes, but there is something so precious about figuring it out together. If you are blessed enough to find someone fully committed to the Lord then why wait??
God intended on marriage. This is His purpose in order for us to receive many blessings. He says in the Bible where two or three gather in my name, there I am with thee. (Matthew 18:20) If you are following His will then God is the one who joined you together. The proof is in the word… "What God has joined together let no man separate." We have taken good things such as education and  steady jobs and used them to separate us. We convince and deceive ourselves into thinking we know what is best. How often we forget the sovereignty of God and how it is He who directs our steps. We met the person we are supposed to be with at the right time God ordained. This is rather we are 18 or 50. Will we deny the blessings of God by not making a commitment to that person in order to pursue what we deem more important? Or will we embrace this rarity, commit, and receive abundant blessings?
I'm not saying that God doesn't bless those who wait for marriage or are single. I'm just saying that His promises are just as real now as they were then. I don't want to deny God of any plan He has for me. I'm sure there are many reading this who think, "Yeah well I got married to someone who claimed they loved the Lord and they changed. How was that a blessing?" My answer is God's ways are not our ways. I know of a woman recently who gave her testimony. Her God-fearing husband left her and her three small children to fall back into his past addictions. Her testimony is POWERFUL. Her only job at this point is to obey and love the Lord.  This is all any of us are expected to do. It says in the Bible, "All things work together for good to those that love the Lord." Although our ideas of good are not always what God's ideas of good are. He sees the beginning and end whereas we only see the here and now. My mom is also a beautiful project of God's goodness and mercy. She is now celebrating her 3 year anniversary.
If any one reading this is in love with that person God has prepared for you since the beginning of time. Marry them! Don't listen to this world that tries to convince you to separate in order to achieve great things. Grab that man as tight as you can and praise God for Him, the faults and all. We never know what tomorrow will bring. Enjoy them, and watch what God does!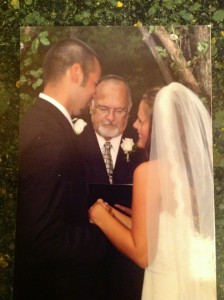 Sharing this with: The Prairie Homestead,  A Mama's story, Raising Arrows, The better Mom, The Modest Mom, What Joy is Mine, Far Above Rubies, Growing Home, Heavenly Homemakers, Time Warp Wife, Thankful Homemaker, Mamal Diane, Teaching What is Good,  A cat like curiosity, Mom's the word, conerstone cofessions, A proverbs 31 wife, Some of the best things in life are mistakes, Let this mind be in you, A Wise Woman Builds her home, CSAHM Parenting Linkup, Deep Roots at Home, Graced Simplicity, Raising Homemakers, Women Living Well, Hope in Every Season, Jill's Home remedies, Little Natural Cottage, Our simple country Life, Raising Mighty Arrows, The Purposeful Mom, Consider the Lillies, Happy and Blessed Home, Homemaker by Choice, Your Thriving Family, My Joy Filled Life. New Life Steward, Hometead simple, Christian Mommy Blogger, Let this Mind Be in You, Heart Reflected
17 Responses to Why Wait? Part 1 (Marriage)