Birth Control, Fertility, and My Testimony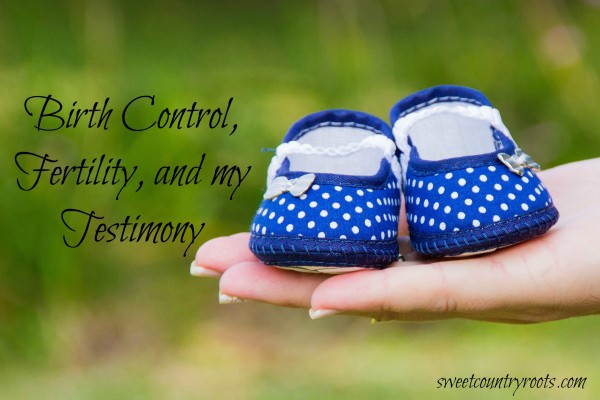 I have always been a run with the wind, passionate kind of person. I can remember even as a child feeling inspired and running full speed ahead. I was bound and determined at the age of maybe 8 or 9 that I was going to build a church and share the gospel to all the ends of the earth. I would pickup land magazines at grocery stores and restaurants and search endlessly to find the perfect piece of land to build my church. Even typing that out I'm thinking,"Man I was a weird kid." I still feel like this is my calling. You may not be following me here, but read to the end and you'll see where my heart is.
I am feeling extremely vulnerable to share with every one all I am about to say. This has become a huge testimony for me that I have shared with very few people. Some of this may be TMI (too much information) but I want to share everything the Lord has shown me and how He directed our steps to where we are today.
After 4 yeas of marriage at the age of 22 I became pregnant with our first baby. The flood of emotions were instant.  I loved my pregnancy and enjoyed every moment. My life has never been the same since that beautiful baby girl was born. I felt for the first time that this was what I was made for. It wasn't always dreamy motherly affection, but I loved that baby a love like no other.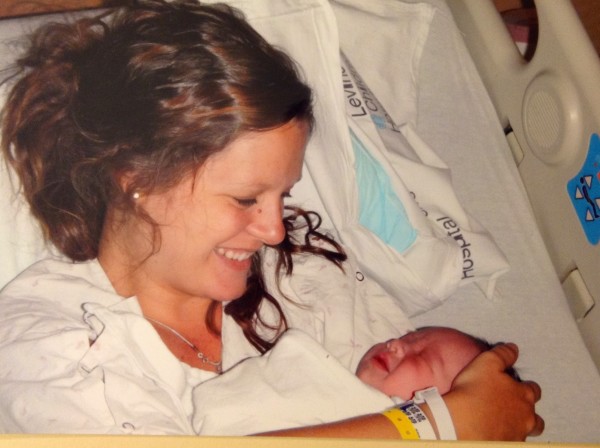 After she was born at my six-week postpartum appointment my OB had my prescription for birth control ready. I don't remember her ever asking me about it. It was more like "Here is your prescription for the same birth control you were on before." I didn't think a thing about it and went on my merry way.
A year later I became pregnant with baby #2.  I enjoyed that pregnancy just as much as the first except for the fact I now had a toddler running me ragged. The world around me, in a way, was already molding my mind into thinking two was all I could handle. I started to get a lot of the "Oh you just wait till…" statements. They all ended bad.
My second baby girl was born 21 months after my first. My love for her was just as deep, but let me tell ya I had to remind myself of that once we got her home. She cried… a lot.  Going from one to two was a huge adjustment. I began to think every one was right!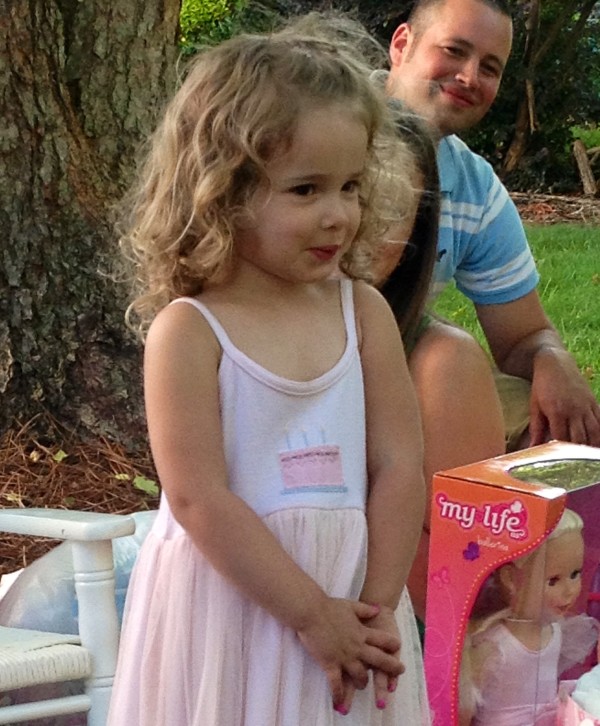 When I went for my six-week checkup the IUD was the new fad. I mentioned it to my husband and we were both like, "Heck yeah!" I didn't even know if I wanted any more at all. I was told it would prevent pregnancy for 5 years. I was ready to have myself back. My body, my time, and sleep. I couldn't wait for them to get older so I could go to the gym, coffee dates with friends, shopping, sleeping in  etc…(This sweet little girl is now the most loyal, love you like no other kid I've ever met)
Then… there was a small moment that I will never forget. Nothing huge with fireworks, but it is what I believe was a real word from the Lord amidst chaos. The planting of a seed into what He would transform me to be…
My husband and I were sitting on the deck talking about life, money, kids, jobs, the normal stuff. We were saying something along the lines of being in God's will and praying about things. Then, it suddenly came to me out of nowhere. I said out loud, " You know, I never even prayed to God about getting this IUD put in."
At the time I was aggravated with my situation and was going to put a stop to this craziness in my life. Now, a wave of guilt and conviction came over me.  I felt horrible about not thinking it through. To have something foreign in your body to prevent a normal function God created and calls a blessing… preventing life.  Psalm 127:3 says, "Behold, children are a heritage from the Lord, the fruit of the womb a reward."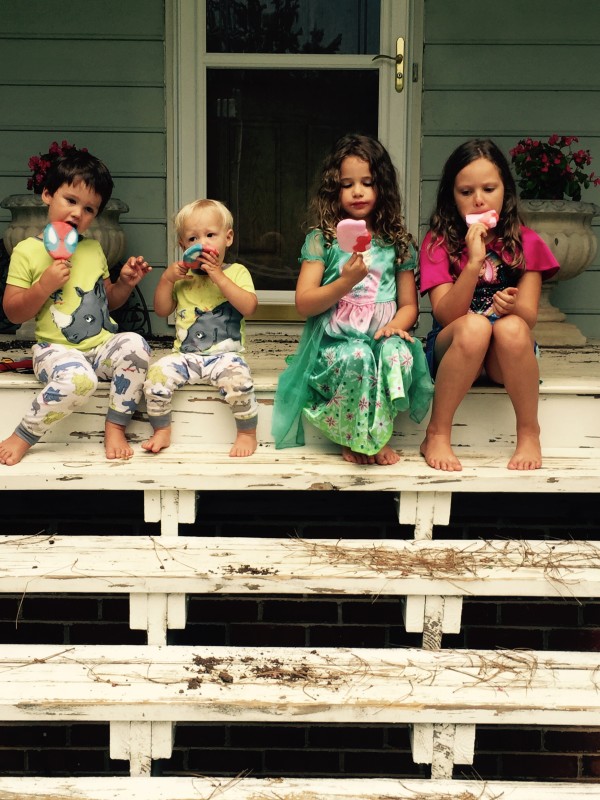 Up to this point I had never thought about it this way. To the world's standards I was responsible and doing the right thing. Through a lot of prayer,  over the course of the next several months the Lord slowly began changing my heart. I asked for patience, guidance, and to see the children I had through His eyes. This was still a very private issue for me, yet I was already feeling a transformation take place.
I got my IUD taken out probably around 6 months later. Mainly due to all of the health risk that I found out on my own. (not from my OB )  Through the transformation God started, we started thinking, "Ok, maybe we can handle one more baby."  Praise the Lord we were able to conceive quickly again. This is the pregnancy that truly opened our eyes.  By the grace of God I was able to see them for what they truly were…blessings. I couldn't help but think how I tried everything in my power to prevent this miracle from happening again. I started questioning everything I had ever been taught about children, birth control, and family planning. I started seeing things in a whole new light.
I will never forget the night I was going to share my heart with my husband. Honestly, I was assuming he was going to laugh and that would kind of be the end of it. I was wrong.
Turns out God had slowly been working on his heart as well. Although the thought of not using birth control scared him to death he saw where I was coming from.  Slowly throughout my pregnancy the Lord showered patience, understanding, a calling, and confidence into our lives. Toward the end of my third pregnancy we both gave our fertility to the Lord. We decided that if we were going to trust Him with our finances, location to raise our family, and our jobs, then why not our children. Over and over the Bible calls them blessings. I believe that, and we want as many as He will give us.
On June 14th 2012 our first son was born 2 years after our second child. Let me say, this is the most joyous baby I have EVER been around. To think… I almost never had him. I almost never gave him the chance to be something great for God. I almost didn't give his sisters a baby brother. I almost didn't give his daddy a chance to play ball with his boy. I almost missed out on a lot more love. For what? Because I thought my sleep was more important. I thought my vacations would be more glamorous. I thought a toned, stretch mark free belly would make me happier.
As of today I am 6 months pregnant with our second son. He is the first baby that was conceived without us trying to interfere with dates, numbers, and calendars. He came out of our love for each other in God's perfect timing. It is the most freeing thing to know that you have given over control to the most sovereign creator of the universe. Why do we think we know better anyways? He is the one who sees the future.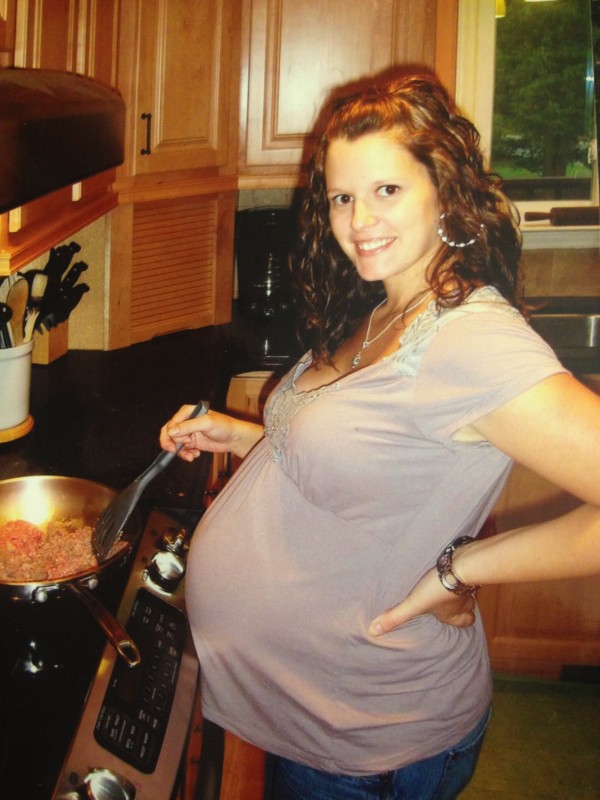 On to my whole building a church dream… God is fulfilling that calling right now.
These children that we are trying to raise diligently for God are my church. We are constantly on our knees telling God the needs of our church and thanking Him for growing our church when He sees fit. My husband is the pastor and leader and I am simply the Sunday school teacher. We are open 24/7.  Between my children, and some day my grandchildren, and great children this church God has used me for could grow quicker than anything I would have built at the age of 10. The people in this church have potential to spread God's love to the ends of the earth. It all starts right here and right now.
I would encourage anyone if they have ever questioned why our society thinks a certain way about children…ask God what He thinks about it. Don't take my word for it, but it will blow you away. I plan on posting a lot more on this subject since this is where my life is at right now. If anyone has any questions, or curiosities, don't hesitate to ask.
If you want to stay up on our journey through all this please subscribe so you don't miss anything!
Photo credit Pixabay
50 Responses to Birth Control, Fertility, and My Testimony