My New Fave, The Lilla Rose Flexi Clip
So let me be perfectly honest, I am not a fancy jewelry or accessory type of girl. When it comes to my hair it's either in a pony tail or I have a couple of bobby pins stuck in it somewhere. That is until I got this beautiful little package in the mail.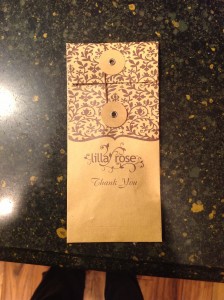 This Lilla Rose flexi clip is absolutely perfect for the practical momma like me who needs her hair up quickly, yet also needs to be reminded that she is in fact a girl! As I shopped for the flexi clip I wanted I was amazed at the abundance to choose from. Check out the different styles!  Once I looked at it my first thought was, "How in the world do I put it in my hair and expect it to stay?" Let me tell ya, I pulled my hair back with it in five seconds and it STAYED without slipping the entire rest of the day. With 4 little ones you can only imagine how active I was all day.
It gets better, the next day I wore my hair differently with the same clip and my hair still did not fall out of it. Through my research on their website they have clips for every type of hair length and texture and even provide videos to help you pick out the one right for you.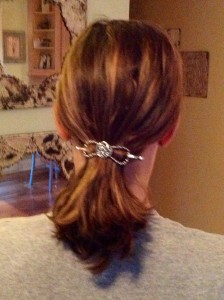 Needless to say these are my new favorite hair accessories. It saves me time, aggravation, and helps me looked put together on those days when everything else is falling apart. I plan on purchasing some more for my little girls, birthday presents, and Christmas presents. Click on the link to check it our for yourself! Lilla Rose
A special thanks to Elizabeth Ours for letting me try out the flexi clip so I can share with my readers how awesome they are!