The Intertwining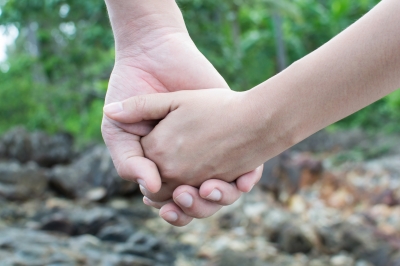 Photo courtesy of arztsamui/freedigitalphotos
A marriage. Two souls embedded into one another for eternity. It's a constant braid being formed, an intertwining of the dreams, expectations, happiness, mess, ideas, insecurities, and love.
Why do we allow our beautiful tapestry of love to become frayed at the ends?
Let's keep our knots tight. Let's be intertwined so tight they we can no longer tell who is who, it becomes one. All for the common good.
We must live for the interlacing. Each thinking of the other person's strand. Don't be afraid when their life overlaps yours. It's apart of the process.
Let's keep it beautiful with the heart ache and scars only adding character along the way. Allow no strand to fall apart.
Keep with it, keep working, keep creating, keep protecting, and live for their strand.
2 Responses to The Intertwining