Remembrance In The Season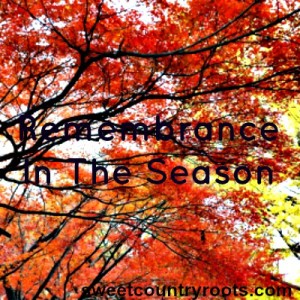 By freedigitalphotos/Aduldej
Fall into His everlasting arms.
Feel the cool breezes of a fresh tomorrow.
Embrace the beauty of the change.
Admire the rich colors of something new.
Enjoy the crunch beneath your feet as it replenishes the earth.
Expect the harvest of the work the Lord has done.
Cozy up in contentment by the warmth of God's unconditional love.
Remember there is beauty in the dying.
Jump into a pile of opportunities and callings.
Meander through the overgrown plans in your mind.
Carve out time for the sweet stuff.
Collect the blessings through the tangled vines.
Change perspectives when the chill feels too cold.
Capture the gift of the never-ending rotation of seasons.
Breathe in the crisp reminder that you are His.
Sharing with A Mamas Story and  The Life of Faith