Can I Be Honest?
Ya'll I'm not lying when I tell ya that ever since I wrote my post about perspective last week the devil has been on me, and I have had a very hard time having a thankful heart. Its been a great, but challenging week. At times it just feels like death, sickness, and disappointment are lurking around every corner and it can hard to be thankful when you are anxious about what could go wrong. I have learned this week that I want to drink  up every bit of this life till the last drop. I want no regrets. Not the bungee jumping kind of stuff but the quality purposeful time stuff. This very moment my heart has been absolutely torn up over a mother I know who's son we are praying for a miracle to save his life. With all of these injustices of the world on top of  the normal stressers of life it is hard to always find contentment in the Lord.
I have also been having issues with feeling overwhelmed about staying on top of all my responsibilities. There is the budgeting, meal planning, homeschooling, cleaning, Bible studies, meeting the needs of family members, and returning phone calls that have had been so bogged down this week. In fact, just the other day I was so annoyed with myself that I thought about putting a post on Facebook to let every one know what a big fat phony I am and how I can't even take heed to my own advice about keeping my perspective with God where it needs to be. I am the kind of person that when I feel there is a problem standing in my way, I just want to fix it… NOW. I have seriously contemplated selling everything we have got, buy a big camper on a piece of land, and start over. I fear I may be trying to run from problems at times, but when I think about my reasons maybe its just a realistic solution that I am crazy enough to take.
Please forgive me as I rant about my issues, but just maybe someone else needs to here about my problems:) So hear are my issues and how I want to eliminate them.
1)I am tripping over clutter and stuff all day long rather it be from my kids, my husband, but most of the time myself. I feel that I spend way too much energy just keeping up. I'm loosing those precious moments to minister to my children, family, and friends. Even a phone call I'm returning can turn into a big deal. My thought process automatically thinks DOWNSIZE! With less rooms = less mess. Out of necessity you have to get rid of clutter and only have your essentials. Imagine your children only having the toys that they actually play with at their disposal. Wouldn't that be wonderful? The time I spend cleaning messes all day could be used for reading to the kids, doing all the darn crafts they love, or simply doing something, anything with them without multitasking 10 other things.
2) debt, debt, debt… We currently only own on our mortgage, but let me tell ya that it drives me crazy! I hate it! We are working diligently to pay it of as soon as possible, but most of the time I feel that it isn't good enough. My solution, DOWNSIZE. I don't want to waste another year of my husband working his but off to pay for a place for us to live. If we are going to work then let it be for the good of others or even our children's future. I would rather invest in the time in them having their daddy home and invest in the lives of others who aren't as fortunate rather that be financially or with time. We are called to help. How can we if we are to busy working to pay the mortgage off?  Sometimes I try to tell myself to relax but there has to be a reason why it is so passionate in my heart.
3)Disciplining the kids. It can be very frustrating to be upstairs and hear your children fighting down stairs. Another awesome solution is to DOWNSIZE. Sure it would be tough to not have as much space but what would it be like to be able to discipline and train right along side of them all of the time.
Perhaps I am naive but it seems that the problem is our attitude to have more stuff, and in the meanwhile our discontent grows and our distractions and to do list double. Yes, I am thankful for a nice home, 4 bedrooms, my husband's job and work ethic, and every toy and kitchen gadget you could imagine. I am also thankful for clear vision of the order in which priorities belong. I don't want anything to hinder me from experiencing God's blessings and giving them to others. My mind has been cluttered and I'm ready for the challenge to be different and prioritize my life.
…Fast Forward….
okay…fast forward a few hours when I typed out the beginning of this post. I have talked with my husband who settled this crazy girl down. Ya know, to be a relaxed and go with the flow kind of girl I can get wound up at times pretty easily:) I was tempted to delete all I had written, but thought some my appreciate a look in to my heart. (Even though as I my fingers were typing my blood pressure was through the roof!) Tim reminded me that no matter how good my intentions are, God still has His own agenda that I play a part in. After all like I've said before, it's not about the circumstance but…sigh… my perspective. God, keep working on this poor girl!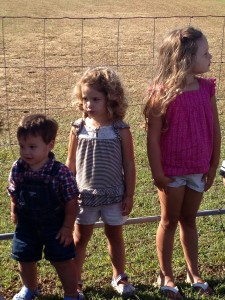 Sharing this with: The Prairie Homestead,  A Mama's story, Raising Arrows, The better Mom, The Modest Mom, What Joy is Mine, Far Above Rubies, Growing Home, Heavenly Homemakers, Time Warp Wife, Thankful Homemaker, Mamal Diane, Teaching What is Good,  A cat like curiosity, Mom's the word, conerstone cofessions, A proverbs 31 wife, Some of the best things in life are mistakes, Let this mind be in you, A Wise Woman Builds her home, CSAHM Parenting Linkup, Deep Roots at Home, Graced Simplicity, Raising Homemakers, Women Living Well, Hope in Every Season, Jill's Home remedies, Little Natural Cottage, Our simple country Life, Raising Mighty Arrows, The Purposeful Mom, Consider the Lillies, Happy and Blessed Home, Homemaker by Choice, Your Thriving Family, My Joy Filled Life. New Life Steward, Hometead simple, Christian Mommy Blogger, Let this Mind Be in You, Heart Reflected
9 Responses to Can I Be Honest?