History And Agenda (Birth Control Series)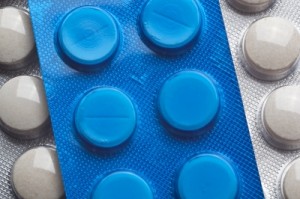 Photo courtesy of Adamr/freedigitalphotos
I want to discuss a little history about birth control and the agenda behind the birth control pill. There is a lot of information out there, so I did my best to condense it. If any one has more to add please feel free:)
Forms of contraception have been used since ancient times. People would make concoctions to act as natural spermicide, practice coitus interruptus, (known as the withdrawal method) and use other types of barriers. The concept is nothing new.
In 1916  feminist, activist and founder of what is now Planned Parenthood, Margaret Sanger, opened the very first birth control clinic. She was arrested many times for distributing out information about the use of contraceptives which was against the Comstock Act. The Comstock Act prohibited any kind of advertisements, information, or distribution of contraception. In fact, the postal service was allowed to confiscate it if  found in the mail.
In the 1950's with help from scientist, an endocrinologist, and huge money contributions Sanger pioneered the research for the first hormonal birth control pill. They used a synthetic hormone of progesterone. Throughout the 50's they did two separate clinical trials. There biggest one was in Puerto Rico since there were no birth control laws there. They found that their pill was effective, yet had many dangerous side effects.
In 1957 the FDA approved the birth control pill Enovid for the uses of heavy menstrual periods. That didn't last long… it was approved for contraception in 1960.
It became popular very quick as feminist swept our nation. By 1965, 6.5 million were taking the hormonal contraceptive.
All of the popularity was not without controversy. Around 1967 African-Americans started to come after Planned Parenthood. They were finding that instead of helping them, they were trying to wipe out future black generations. They were providing the pill to poor minorities and neighborhoods all the while they were basically leading to their own genocide.
In 1968 the FDA approved the first IUD. (intrauterine device)
In 1969 A popular book called, "The Doctor's Case Against The Pill," was published with a lot of information on the side effects of this so-called wonder pill. This led to a huge congressional hearing were feminist disputed the safety of the pill. As a result, they changed the formula and started to put in informational package inserts.
Just in case your hormonal birth control failed you,  in 1973 Roe vs Wade legalizes abortion. (We will get to this later, trust me)
In 1974 some of the IUD's were taken off the market due to infections and death. There were many lawsuits during this time. In 1979 sales dropped by 24% due to the new awareness of health risk.
In 1988 the original pill came off the market and a new pill was made with less hormones. The new copper IUD was also introduced.
In 1990 the first implantable contraception Norplant and the injectable Depo- Provera were introduced as well as Plan B. (morning after pill)
In 2002 Norplant is taken of the market due to once again dangerous side effects.
2003 the FDA approves Seasonal. (four periods)
2007 the FDA approves Lybrel (No periods)
As of 2010 there were 1110 lawsuits pending against Bayer Healthcare because of blood clots, heart attacks, and strokes caused by Yaz, Yasmin, and Ocella.
Now onto a few of the many agendas behind the pill…
The first is that of eugenics or population control. Eugenics is basically purposeful breeding of the "fit" human population and keeping all of the "unfit" from reproducing. In 1920 Margaret Sanger stated in this quote" Birth control is nothing more or less than the facilitation of the process of weeding out the unfit and preventing the births of defectives." A few more short famous quotes from Margaret Sanger…"The most merciful thing that the large family does to one of its infant members is to kill it"…"Birth control must lead ultimately to a cleaner race."
 To think that these were acceptable things to say seems unimaginable. It is ironic that she meant for the pill to keep, who she thought were crappy people, from reproducing ended up being so widely used. Makes me wonder who all we have missed out on.
A new revolution followed shortly after the pill gained popularity. Women stated for the first time they felt true freedom with out the risk of becoming pregnant. Women were waiting longer to get married and have children in order to pursue careers. Many young girls were having premarital sex because they no longer had the risk of pregnancy. Women in the workforce increased because they didn't want to spend their middle years at home since their children were in school. Of course when a woman's birth control failed them there was always the option for an abortion. Nothing could stand in her way!
Women claimed that they wanted their freedoms, choices, and to have control of their own bodies. They wanted to come and go as they wished and to be free from their domestic duties and be able to enjoy sex with out risk of an unwanted pregnancy.  The new agenda was about living life to the fullest, free of so-called burdens and responsibilities.
Let's get to some truth…
Want to talk about true freedom ladies? How about instead of popping a pill just because it is socially the norm we read the facts for ourselves. These contraceptives rather that be IUD, pill, injection, or an implant carry hormones in them. I have said this before, we worry about the hormones in our chicken, but aren't the least bit concerned over the ones we put in our bodies everyday to prevent pregnancies. Women are getting cancers, blood clots, having heart attacks and strokes because of these. You call that freedom? Our medical professionals aren't telling us this. They aren't explaining all your choices, the risk involved, and how they actually work in your body. That is not having control over your body.
Let's educate women on how our bodies actually work instead of popping a pill. Learn your body and take control. Know when you ovulate, learn your own hormones and what contraceptives are doing to your body or possibly even a baby. Don't give over the control to something synthetic.
True freedom is knowing how God made women's bodies to work and taking care of it the way God intended.
I end all of this to say once again that I am not condemning anyone or judging. I have been convicted, then with God's help took a great leap of faith to go the opposite of most other women and have discovered the freedoms that every one wants. This is not a new concept, but it has become so foreign to us. So I encourage and challenge every one of us to take a closer look at what we are putting in our bodies and our motives for doing so.
Stay tuned because I will soon be posting about the most popular forms of contraception on the market and how they affect our health as well as their mechanism of action. Yes, some can chemically abort your baby you didn't even know you had.
Please subscribe and share your thoughts, questions, and comments. Let's keep the discussion open.
For other post in this series read Taking A Stand.
9 Responses to History And Agenda (Birth Control Series)