Must Have Essential Oils Postpartum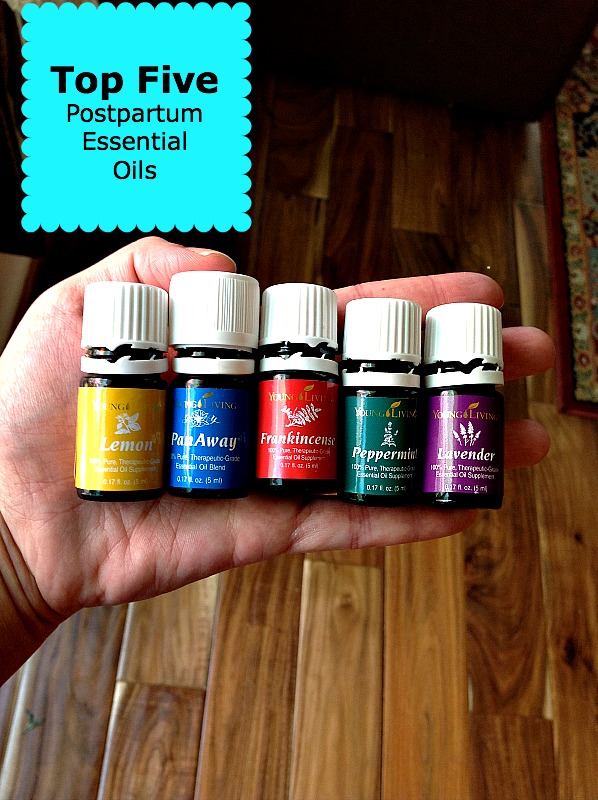 Once you're not carrying around a  watermelon in your belly anymore most women's greatest missions is to get to feeling like themselves again. With every passing day I am looking for ways to feel a little more normal. Since baby number 4's arrival, this is the first time I have used essential oils postpartum and I can tell a big difference. It's all about being proactive. Before his birth I did my research on the most effective and natural ways to speed along recovery. Here are my favorites!
Top five oils I have used the first two  postpartum weeks:
Lavender- This oil has been amazing for my after birth cramping. I  have been applying it with coconut oil as my carrier and rubbing it on my lower abdomen for additional support and comfort before I started to nurse. I had heard that with every child the cramping gets worse, but the support from the lavender made those first 72 hours much more tolerable. This is the first time after pregnancy I haven't used Motrin! Big deal for me people!
Panaway- About a week after labor I walked around a little too much and was having a lot of lower pelvic pain from my organs settling back down. I elevated my hips on some pillows and applied Panaway with my carrier oil to my lower abdomen and within 5 minutes the achiness was gone. No OTC meds for this girl or my nursing baby!
Lemon– As I was healing in my room with the baby I had this diffusing the entire time. Not only does it clean the air to keep me and baby boy healthy but it is a mood elevator and a fantastic emotional oil. It was a great way to be proactive in fighting against any baby blues that try to creep up on ya around that third day of sleep deprivation.
Peppermint– I added this to my face moisturizer in the morning to wake me up and invigorate me after a long night with the baby. A study done at the University of Cincinnati found that inhaling the peppermint oil increased mental accuracy by 28 percent. I need all the help I can get!
Frankincense– I diffused this a few days when my other little boy had a fever the very day after the baby was born.  This oil supports the immune system. I wanted us all to have a boost to keep things running smoothly those first few days. His fever only lasted two days and none of his other siblings had any symptoms. Whew!
These oils never cease to amaze me. I love knowing I am doing something good for my family.
I only recommend Young Living Essential Oils. I trust in their quality and purity and have had great results. Learn how to sign up for a wholesale account here and save 24% on your oils! You are not required to sell oils to others, you can simply buy them for yourself at a discount. If you decide you would like to partner with me and share your essential oils with others you can do that as well. Sharing is caring!
Interested in buying these oils and saving money? Check out this post.
Be sure to subscribe to not miss any of my essential oil post. I will be tackling common health problems we all have and how to use Young Living Essential Oils instead of the bottle of pills!
Lavender and Diaper Rash With A Recipe
Combat With Essential Oils (Colic)
Why Essential Oils Are A No Brainer
3 Responses to Must Have Essential Oils Postpartum